The bright yellow, pure silk 18thc. gown I plan to wear to the antique shoe symposium event in Portsmouth NH.
We were thrilled when we were given the opportunity to be able to attend the '17th CENTURY LIFEWAYS CONFERENCE AT PLIMOTH PLANTATION' in April.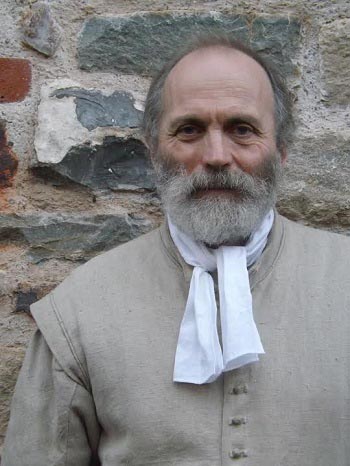 It promises to be spectacular, featuring special presentations by renowned British guest historian and someone we have long admired, Stuart Peachey.
We were able to sign up for exactly which of his lectures and other events we wanted to participate in that day, and we'll have our much-loved copy of Stuart's book about his beloved Green Valley project with us for him to autograph for us.
WE ARE LOOKING FORWARD TO THIS SPECIAL DAY WITH GREAT ANTICIPATION.
We'll share our day with you---
Another upcoming event sounds divine---'Cosmopolitan Consumption, New England Shoe Stories, 1750-1850'---A symposium on all things antique shoes, and including a lovely evening reception as well.
This is a 2 day event,
but we will be attending all the programs and the reception on FRIDAY, May 29, dressed in 18thc. finery.
What makes this extra special is that that is our wedding anniversary weekend as well.
~We will have a photo gallery of pictures of our evening at the shoe conference events up
ON OUR WEBSITE
after the event.